Active LUSD COVID-19 Cases
Updated Thursday, February 16th, 2023 at 12:35 pm.
The purpose of this information is to provide our Lakeside Union School District community with a summary of on-site active COVID-19 cases. An active case indicates that a student or staff member participating in on-site activities has tested positive for COVID-19. Individuals who test positive are excluded from participation in any in-person/on-site activity and are required to quarantine according to the protocol established by the San Diego County Department of Health. The LUSD COVID-19 dashboard will be updated monthly.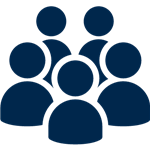 Employees
653
Total Number of LUSD Employees
4
Active Cases in LUSD Employees
Equates to 0.61% of Employees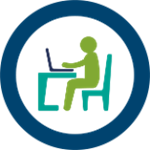 Students
4,542
Total Number of LUSD In-Person Students
13
Active Cases in LUSD In-Person Students
Equates to 0.29% of LUSD In-Person Students
2022 – 2023 Monthly COVID Cases by School/Program
| | | | | | | | | | | | |
| --- | --- | --- | --- | --- | --- | --- | --- | --- | --- | --- | --- |
| | Aug | Sep | Oct | Nov | Dec | Jan | Feb | Mar | Apr | May | June |
| District Office / Support Staff | 0 | 4 | 1 | 5 | 1 | 1 | | | | | |
| Dream Academy | 0 | 1 | 0 | 0 | 1 | 0 | | | | | |
| Lakeside Farms | 4 | 5 | 4 | 2 | 7 | 2 | | | | | |
| Lakeside M.S. | 4 | 9 | 1 | 7 | 12 | 1 | | | | | |
| Lakeview | 0 | 2 | 0 | 8 | 5 | 4 | | | | | |
| LEAPP | 0 | 0 | 0 | 2 | 1 | 0 | | | | | |
| Lemon Crest | 3 | 10 | 1 | 0 | 6 | 2 | | | | | |
| Lindo Park | 0 | 1 | 0 | 6 | 5 | 2 | | | | | |
| Riverview | 1 | 6 | 0 | 4 | 2 | 0 | | | | | |
| Tierra del Sol M.S. | 2 | 5 | 0 | 5 | 5 | 5 | | | | | |
| Winter Gardens | 2 | 3 | 0 | 0 | 3 | 0 | | | | | |
| Total Cases by Month | 16 | 46 | 7 | 39 | 48 | 17 | | | | | |